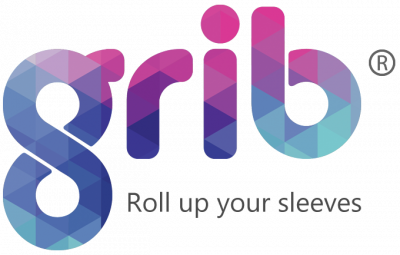 3D programmer / Engine developer
We're looking for new team members (from senior and junior developers) who feel that these technologies shouldn't be just the stuff of movies and games.
If your specialty falls between the following categories, we'd be more than happy to meet you:
C++ | 3D engine | GPU architecture | OpenGL | Mobile Platforms
More specifically we'd like to compliment our team with:
Engine and SDK developers who:
Code C++ using OpenGL
Are familiar with AR/MR
iOS and Android development
History with creating native plugins to Unreal and/or Unity
Application and Project Developers who:
Program in C++ and OpenGL
Are experienced in using different graphics SDK's
Hands-on experience of building UI systems
AR/MR/XR familiarity
Different OS and architecture understanding
Read more

We are looking for a talent!
We are looking to hire a programmer for VR and web development.
ou have a good understanding of Unity and C++. Also skills on front end and back end web development (HTML, CSS, JavaScript, Bootstrap, LAMP, MVC based PHP framework, REST API, etc.) is a great bonus.
You will be developing a tool for architecture / real estate related VR project.
Some working experience and related education is preferred but the passion for VR and programming is the main thing.
You will be working in our office in Lahti or Tallinn.
Please send questions, CV and cover letter in English or Finnish to jukka.saario@revulon.fi.

AR/VR application Developer
Realmax ltd (www.realmax.com) is leading AR international company with headquarter in Shanghai and has RD center in US and Hong kong and office in Germany. Realmax is setting up Finland RD center in Technopolis Vantaa. We are looking for one AR/VR developer to support our customer in Finland. Our staff is a family of professional individuals who provide services that exceeds our client's' objectives. We value our employees and do all we can to take care of them.
Description:
Responsible for software engineering and computer programming support to create virtual/augmented reality based applications and services for research projects conducted using immersive virtual reality technologies using Realmax glasses HW (Realwear and Realseer series), Realmax SDK or other professional AR/VR HW and SW .
Responsibilities:
Intergrade and implement REALMAX glasses and software together with Finnish AR/VR SW company and create solution for Realmax industry and education customers in Finland and China
Provide technical support to other investigators and participate in data collection from Finland subjects.
Assist the Principal Investigators in managing local and outlying Finland and Europe collaborative relationships necessary for completion of project‐specific milestones, specifically as it relates to software applications and programming.
Participate in preparations of company technical presentation, arrange workshop and make research report.
Basic Qualifications:
Bachelor's degree in software engineering or computer programming from an accredited college or university. Master's degree preferred.
Possess strong programming skills and experience with software application design, development and testing.
Offer innovative technical solutions; provide detailed estimations of effort and manage and track multiple simultaneous software efforts. Has strong background in experience designing and implementing virtual reality research experiments.
Experience with programming and running applications with Unity, C, C++ and JAVA
Excellent critical thinking with problem solving skills, the ability to work cooperatively in a team setting, show flexibility in responding to changing demands, timeline, and priorities, and the ability to effectively communicate the results of work to education and industry partners
Experience preparing technical documentation.
Experience processing and analyzing data as well as the ability to identify and perform appropriate statistical analyses.
Able to read, write, speak and understand Finland and English well enough to effectively communicate with our customers in Finland and other European countries.
Realmax Oy offers a competitive salary package and attractive benefits package.
Please contact heikki.turunen@realmax.fi or 050 566 6576
Read more

Software Engineer
We are currently working on a networked collaboration software product which spans several HW and OS platforms and technologies such as AR and VR. We have open positions if you're an expert in some very specific skillset such as machine learning, spatial audio, etc. On top of that, there is a lot of "traditional" software engineering to be done. You have to bring value to the team, but besides that, we're not strict on roles and titles, so if you have traditional enterprise application development skills ( preferably on the C# end of the .NET stack ) and want to make a smooth transition to 3D/AR/VR programming, this is your opportunity!
Read more

XR ENTHUSIASTS - Are you passionate about AR, VR, MR?
Stereoscape's mission is to make people's work easier with the help of smart product communication. We combine interactive & information & visual design with 3D & XR technologies and SW development to build solutions that enable smart interactions between people, products and product data. We focus on industrial uses of XR, as we strongly believe in XR's transformative power across industries and across use cases from learning & training to manufacturing and maintenance.
XR is changing the way people work, learn and connect with other people. The market is growing rapidly: new use cases are emerging, and new technologies are being invented and adapted. As one of the XR pioneers in Finland, we are looking for new XR enthusiasts to join our team.
You may be a producer with sales skills or a solution sales expert with experience in SW industry. But you may also have a different background. The main thing is that you are truly excited about XR and eager to help our clients achieve the results they are after. You will be working in close collaboration with our in-house experts, international partner network and our great clients.
If you are experienced in Unity or Unreal or are proficient in ARKit, ARCore or other AR platforms or if you have expertise in industrial use cases, like learning & training - the better.
Could this be you? If you think so, we'd love to learn more about you.
Please apply below, latest 31.1.2019 and we will contact you a.s.a.p. If you are hesitant and want to find out more, kindly contact Anant Shiv at anant.shiv@stereoscape.com or +358 (0)41 726 6390.
Anant will be more than happy to tell you more about Stereoscape and the job opportunities.
Read more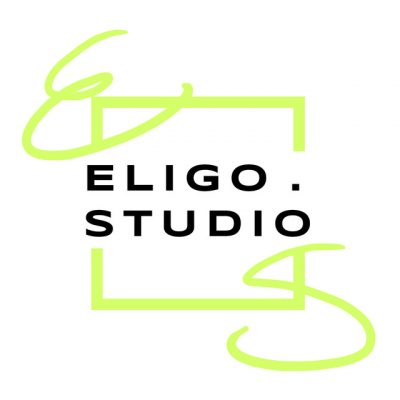 Senior Programmer
We are hiring a Senior Programmer who has several years of professional programming experience.
You have already been a programmer on several game projects from the beginning until the final release.
Main skills required are Unity, C# and Java. You will have skills to take on a technical leader role in our projects.
You will need strong mathematical skills for 3 dimensional space for Augmented reality. Also, machine vision know-how is a plus.
We can offer interesting projects covering many industries and competitive terms for the right candidate.
Read more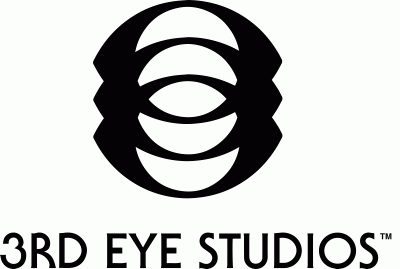 3D Artist
We're Hiring!
We are looking for a 3d Artist to join our ranks!
If you are interested working with a bunch of nice, talented & focused people for creating and inventing the next leap for VR games – Join us!
As a member of our art team you will be focused on making environmental art for our VR games.
What we are looking for:
- You have good/advanced skills in 3d modeling. 3dsmax/Maya skills preferred, Zbrush skills a plus
- Good Texturing skills with Allegoritmic Substance Painter/Designer, Photoshop. PBR workflow
- Knowledge of modern game engines. Working experience with Unity a big plus
- Passion towards VR and getting things done attitude
Extra plus:
- Character Rigging skills
- Graphic design skills: UI graphics etc.
We offer:
-competitive salary
-relocation services
-health insurance
-lunch benefit
3rd Eye Studios Oy LTD is VR technology and game studio founded by industry veterans. In the heart of Helsinki they are about to revolutionise VR industry.
Read more