Interview by: Felix Erkinheimo

Eight board members ignite activities at FIVR. The latest reinforcement, Janina Ranniko, joined the board on April 2023. This time, however, we will get to know Santeri and Tuukka!

Tuukka Takala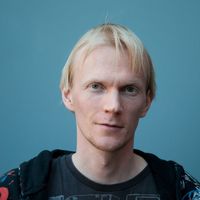 What is your background in the XR field?
I have worked full-time with XR since 2007, first starting as a project worker in Aalto University's Department of Computer Science, and then as a doctoral student and researcher. Both my master's and doctoral degrees were about VR, where I got to develop custom VR hardware and applications.
In addition to my research at Aalto University, I taught a VR project course for 5 years, supervised several research assistants in my own XR projects, and acted as an instructor in a number of master theses related to VR. I was a postdoctoral fellow at Waseda University in Tokyo, where I focused on full-body avatars and XR software engineering. Besides developing over a dozen novel XR applications, I have written several peer-reviewed publications and visited various XR conferences regularly since 2011.

What intrigues you the most about XR technology?
Originally my interest in XR stems from fictional works such as Neuromancer, Lawnmower Man, Ghost in the Shell, Matrix, etc. XR technology has great potential to change how we interact with computers and the digital realm. I'm quite confident that AR glasses will eventually become as widespread as smartphones, once their capabilities reach a certain sweet spot while having an affordable price. Similarly, VR technology can in the long run revolutionize areas such as entertainment and telepresence, especially when convincing enough haptics will be achieved.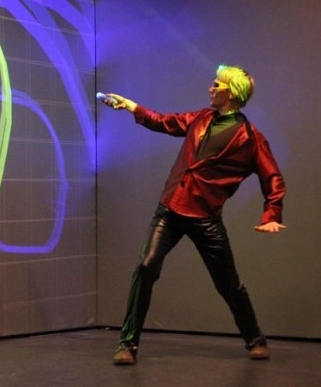 When did you start in FIVR and what is your role on the board?
I was one of the people who co-founded FIVR in 2016, and I have been on its board ever since.
Personally, I subscribe to the stated goal of FIVR: to make Finland the best place in Europe to develop VR and AR. Part of this is our support to the grassroots level of the Finnish XR scene, by providing an environment where hobbyists and enthusiasts can easily start utilizing XR technology.
Since my background is in research and international collaboration, I am able to share my expertise on XR technology, as well as leverage my contacts within academia and the XR industry.
What do you see for XR in Finland within 5-10 years?
The Finnish XR scene is inherently linked with the global XR scene. Within 10 years a number of consumer AR glasses will be released, but it is unlikely that they will be able to become as widespread as smartphones within that timeframe. Entertainment applications will lead to the proliferation of VR glasses among consumers, but their sales will most likely not reach those of popular video game consoles.
By that time Finnish XR ecosystem will hopefully have a multitude of profitable software (and a few hardware) companies working in areas such as healthcare, training & education, entertainment, and advertisement. This should include both consumer-oriented and B2B companies that have domestic and international customers. Hopefully, we will also have businesses that are well-positioned to get a piece of the global AR-pie, and other potential high-growth XR startups.

Santeri Suominen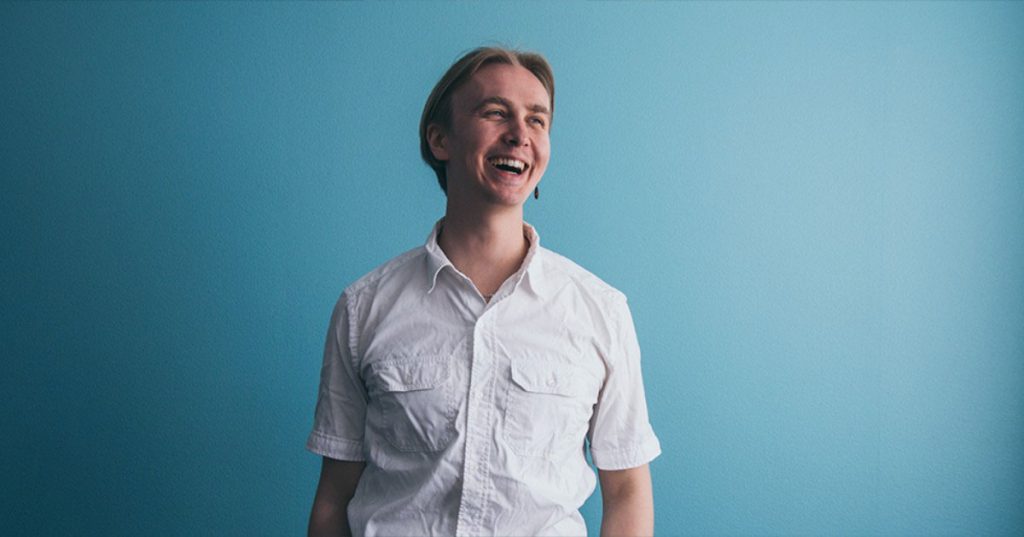 What is your background in the XR field?
My background in XR stems almost entirely from the FIVR community. After discovering this current wave of VR in 2016 through my roommate, who bought an HTC Vive, and playing through everything we could get our hands on, I started doing some voluntary work in 2017 at the first FIVR hub in Pasila, meeting the startups working there and organising events together with other active members. After that I did my university internship at FIVR, the result being a study for Business Finland about the Finnish VR/AR landscape in 2017. Shortly thereafter I took on the Hub Master responsibilities in Helsinki and joined the board. My academic background is in Philosophical Aesthetics (Philosophy or Art) at the University of Helsinki, which obviously has had a great impact on how I digest questions of technological development and my own enthusiasm with a critical mindset. I wrote my master's thesis about the phenomenology of virtual reality, which is a topic I'd love to keep working on in the future.

What intrigues you the most about XR technology?
I got into VR through gaming. Having played all kinds of video games throughout my life, the prospect of being able to play with my own body as the controller got me excited in the first place, manipulating virtual worlds with my hands and being there in the middle of everything. Meanwhile, I've also been interested in the more serious societal aspects of this technology. The meaning of XR in short is about our future digital world and our existence there. As we move from 2D to 3D interfaces more and more, the digital world will increasingly penetrate our everyday environments and blur the lines between technologically mediated and non-mediate sensory experiences. Even though this kind of prophetic tone makes it sound like a pre-determined fact, my excitement does not lie in the fact that it will happen, but rather in the fact that we can and must make big decisions on what it will be like. I see XR not as purely technological, but as a political-existential question of the future. It spans all activities of society and has very interesting applications all around.

When did you start in FIVR and what is your role on the board?
I started on the FIVR board in 2018, after being the Helsinki region Hub Master. I assumed the responsibilities of President for 2020 and 2021. Given my background interest in arts, philosophy and politics, I tend to keep these aspects in mind when envisioning the future of XR. Diversifying audiences, future forms of art and entertainment in XR, the re-imagination of our everyday technology and what kind of utility it can provide, how our political landscape is changing increasingly due to technological power structures, all of these wider societal questions and unravelling them are my favourites.
Then again, I like to be very hands-on and rooted in practical action. Like coaching and mentoring early-stage XR startups at Helsinki XR Center, organizing events, enhancing networking in this space and helping different kinds of groups connect and find common ground, and especially developing the funding and distribution mechanisms of new kinds of immersive media productions in Finland. Right now we are severely lagging behind many of our European counterparts, and that is harmful to the development of Finnish XR as a whole. We got the engineering side covered very well, but what about the content? The Finnish games industry has had so much success in the content sector, and that could also translate to VR and AR. Now we must educate and nurture the new generation of media creators, who enter the scene in a phase where film, games and performing arts all come together in new forms of interactive storytelling.

What do you see for XR in Finland within 5-10 years?
Finland has great talent and networks to continue punching above its class also in the coming years. We have all the pieces in place, with quality research & development of software, hardware and education of junior talent, increasing funding opportunities and international networks. To make this happen, I think we need even stronger cooperation between the public, private and third sectors, as well as between different media, arts and industries. The desire to strengthen the Finnish XR field as a whole is there, but an actual strategy to make it happen is missing. XR is truly an interdisciplinary field like no other. Perhaps the (now waning but still existing) Metaverse hype will bring new fervour to this project, and the convergence of real-time rendering pipelines across games, XR, film and TV. The hype train still has significant momentum now, and utilizing that with a well-informed long-term strategy (rather than short-term uncritical hype) would be my policy recommendation.


The Finnish Virtual Reality Association, FIVR, is a non-profit organization operating in Finland, with a mission to advance Virtual Reality and Augmented Reality-related activities in the country. We function as a focal point for both professionals and hobbyists working in the XR field. We welcome developers, entrepreneurs, artists, and academics – you name it! Our purpose is to give support and bring together people who share a vision of creating unique things in VR or AR, something we can look forward to with excitement and aspiration.