While some may have noticed the undeniable loveliness of Nordic spring outside, the Finnish VR/AR scene chose to huddle inside Kaapelitehdas to breathe electrified air and get excited over something completely different. X Reality Day marked the finale of this year's Arctic 15, gathering together developers, investors and enthusiasts of the Finnish VR ecosystem in impressive numbers.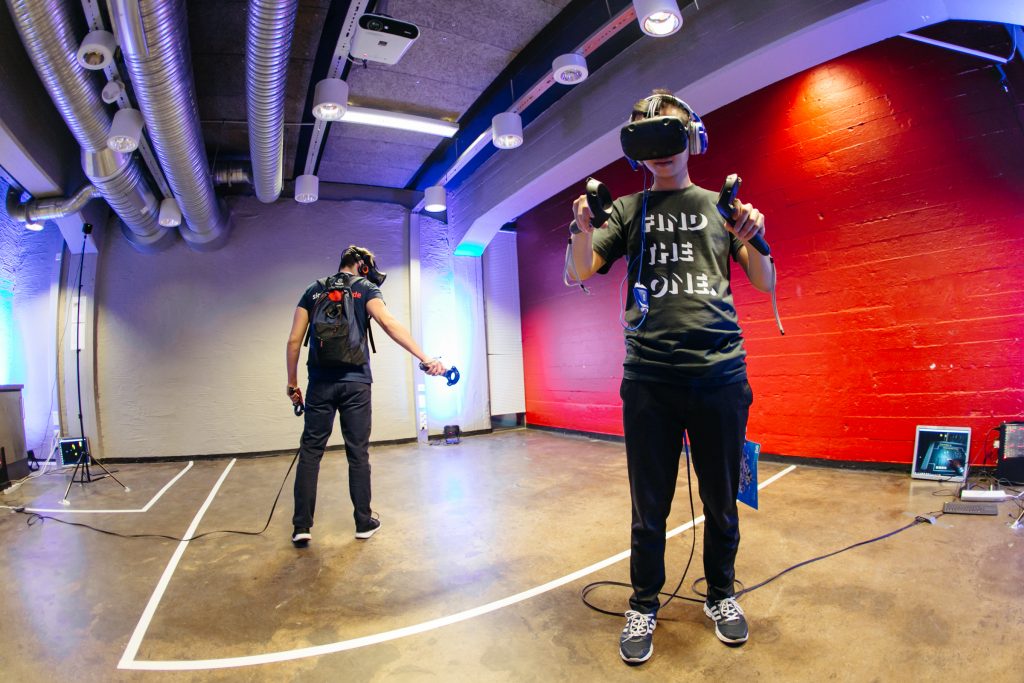 Over 700 guests and a total of 40 companies were present, with some 20 demos being on display. In addition to the usual convention buzz and excitement on the big floor, guests were treated with numerous fascinating keynotes, showcases and discussions ranging from finance and marketing to storytelling and future projections of VR and AR technologies. Not to forget great food and refreshments that nourished the bodies and souls of the hungry between shows.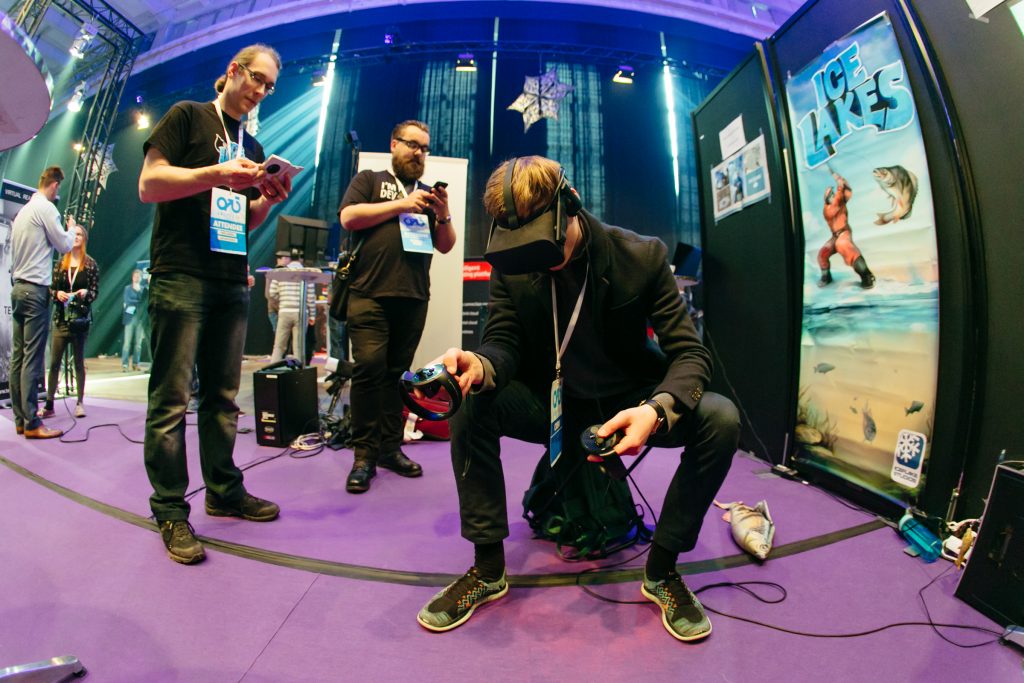 The quickly growing Finnish VR scene already boasts impressive variety in terms of content, technical expertise and business models, which was evident at the X Reality Day. We received glimpses of multiple great games from startup developers, as well as we got to see the first Finnish VR Arcade in action. What else, you say?
Music videos and online distribution services for virtual content. Training simulations and visualizations for industrial use in both VR and AR. Marketing experiences for the construction industry. Experimental learning and journalistic experiences in virtual reality. Support services for the upcoming developers… And the list goes on. Among devices and platforms in use were all the current and most prominent VR systems, such as the Vive and Rift, and on the AR/MR side the Microsoft Hololens and the DAQRI smart helmet, as of course the many tablet-based services too.
Among the armada of highly distinguished speakers were representatives of The Venture Reality Fund, gumi, Bragiel Brothers, Microsoft, Nokia, Tekes, Nordisk Film, Kone, Lifeline Ventures and many others. The full agenda can be found here.
In short: People were entertained and intrigued and the event was a blast altogether. Whether you were working with us or getting entertained with us, FIVR extends its warmest regards. Thank you!
Encouraged by the success of this event, FIVR is planning ahead to make X Reality Day 2 happen. Stay tuned for more information!