The FIVR board is pleased to announce that this summer, together with some of our esteemed colleagues around the continent, FIVR has become a founding member of XR4Europe. It is a continuation of XR4All: A long-standing European umbrella association for XR activities and networking. This means that we are committed to building a stronger European XR ecosystem in coordination with other associations and clusters around the continent and setting the foundations of this cooperation.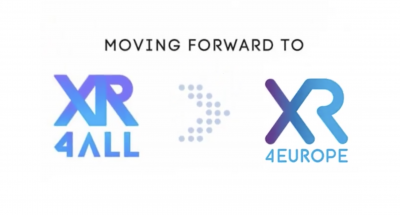 We hope that in the future XR4Europe will provide FIVR's 1000+ supporting members with great new benefits in a larger network, whether it is funding, partners, clientele or information about new initiatives and experiences you're looking for. We now call on our members to influence decisions and initiatives that will take place on the European level. What would you like to see advanced through XR4Europe? How would you like to benefit from the wider European network?
We invite all FIVR members to join the open discussion on our Slack workspace's new channel #XR4Europe. You can also send your suggestions to contact@fivr.fi. As XR4Europe is in its early stages of gathering core members, now is the best time to contribute to its mission and influence its direction!
Also, as a founding member of this association, FIVR gets a special 50% discount on XR4Europe membership fees for its members and associated companies. The XR4Europe membership offers the following benefits in the form of networking events, webinars and knowledge exchange:
– To access and help raising funding for XR innovation in Europe
– To network with the European XR community
– To be at the leading edge of XR insights and trends in Europe
– To represent the industry in future European regulations
– To tackle the fragmentation of the European XR industry
– To be the voice of the label " XR made in Europe " throughout the world
Check the site for more information: https://xr4europe.eu
Members: Please check FIVR's Slack workspace channel #XR4Europe for the discount code!